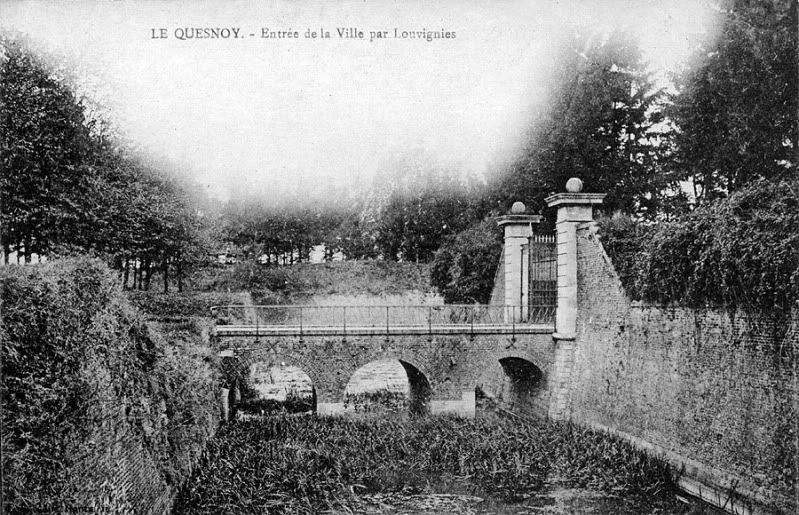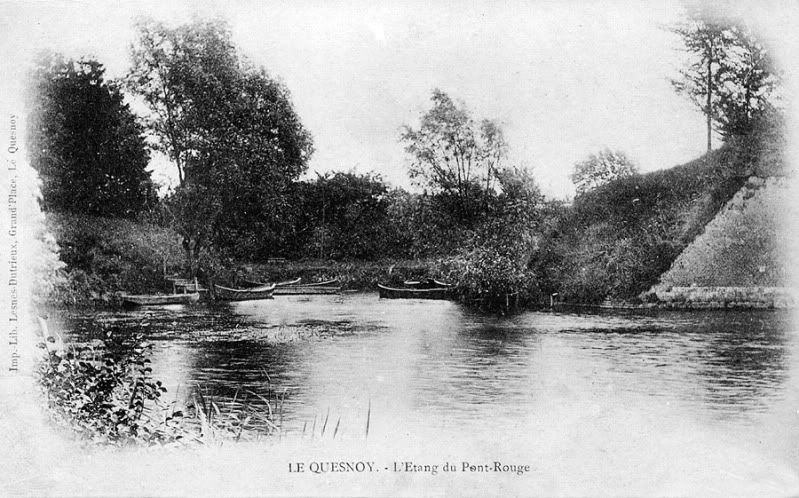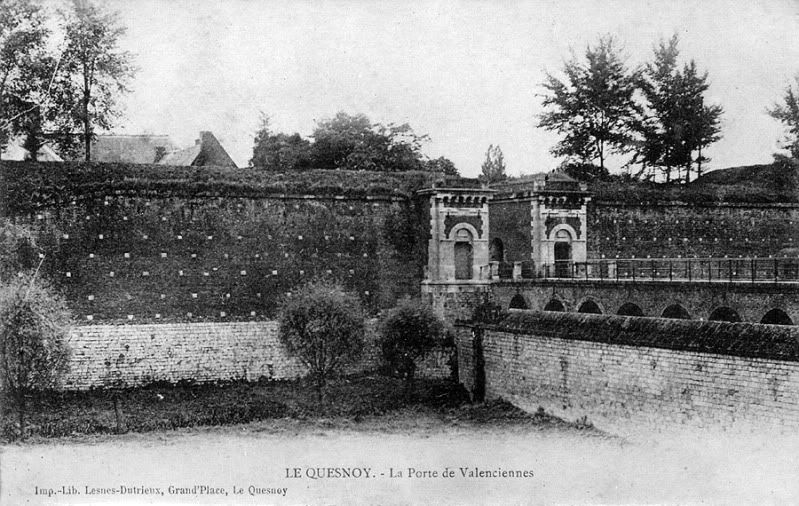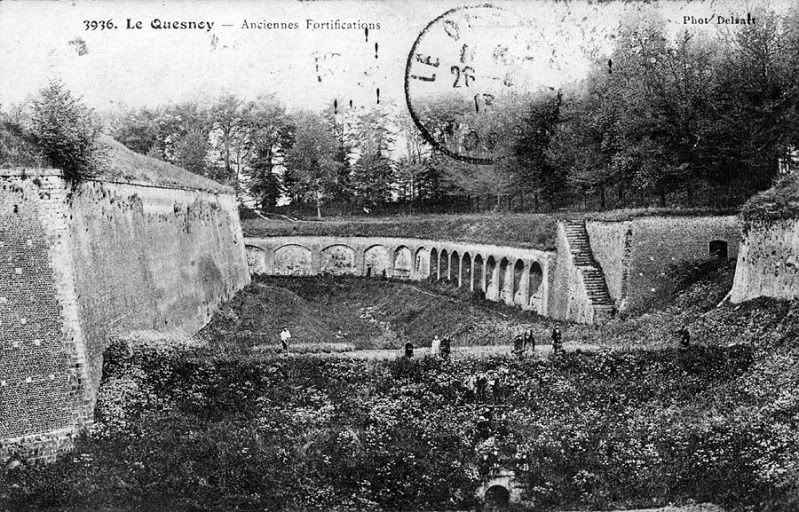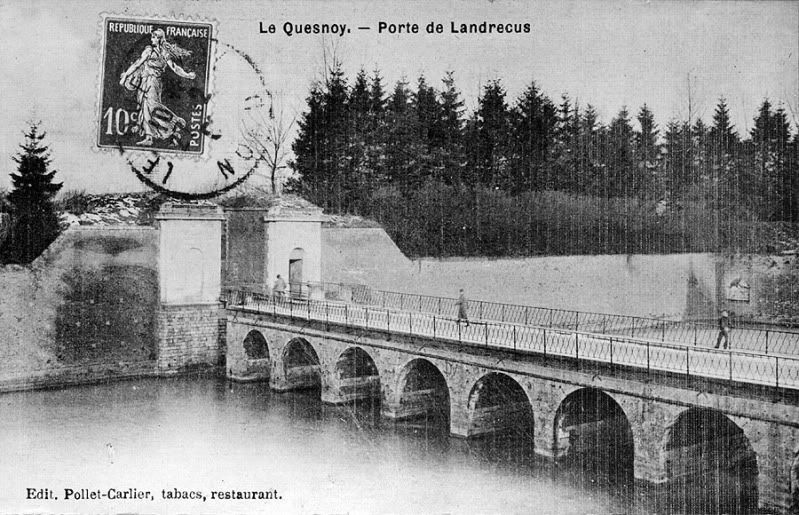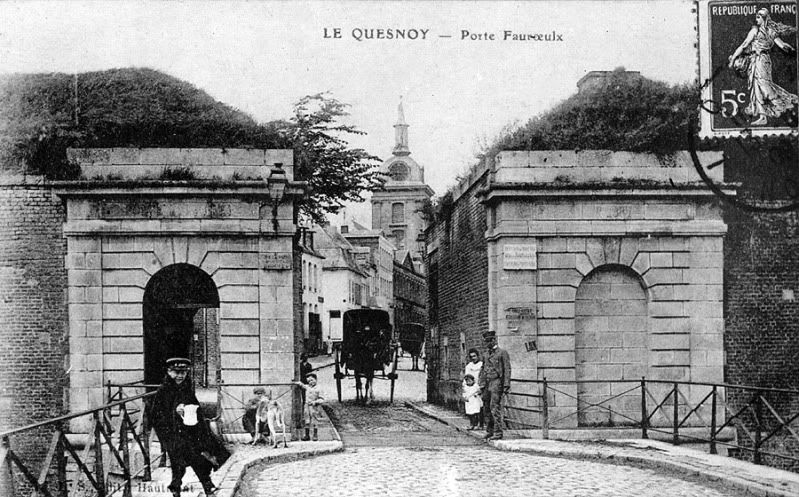 Le Quesnoy.
In 2004, I went on a school trip to France, which included a visit to the incredible fortified town of Le Quesnoy in Normandy. Our visit coincided with ANZAC day - the day when Australian and New Zealand troops who fought and died in the First World War are remembered. Being in Le Quesnoy on this day was particularly special, given that New Zealand soldiers climbed the towering town walls to re-take the town from the Germans in WWI. New Zealanders were the only willing troops to take on such a tremedously difficult attack. In gratitude, the people of Le Quesnoy celebrate ANZAC day to this day, marching down streets such as 'Rue Aotearoa' and gathering in 'Place des All Blacks.'
With a
lot of literature
about
geographies of war
popping up at present, I have been looking back at Le Quesnoy and considering just how remarkable the small town is architecturally.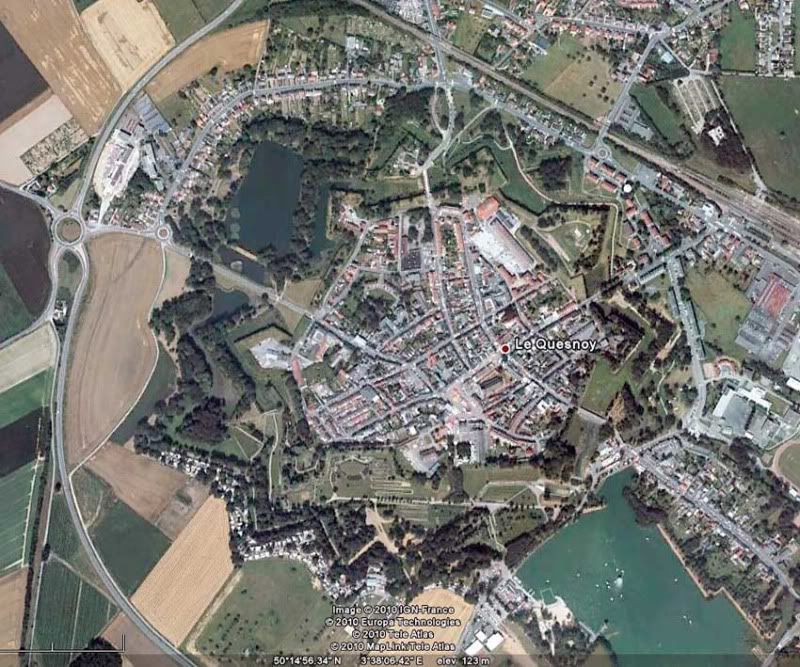 The extent of the foritifications as visible on Google Earth.